Mission
Farmhouse Fruit is dedicated to providing fresh, sustainably grown, New Jersey fruit direct from our family run cooperative farms straight to your door step. Bringing you high quality fruit is our business; providing excellent customer service is our passion.
We are so proud of our fruit that we will ship it to you for FREE! That's right, FREE SHIPPING!
Farmhouse Fruit stands behind our guarantee that "you'll love them or we'll make it right."
Who We Are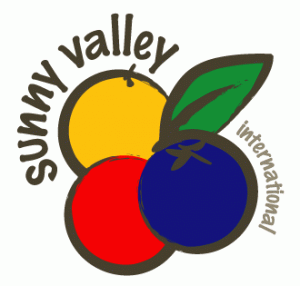 Farmhouse Fruit is the sister company of Sunny Valley International. Sunny Valley International has been a supplier of imported fresh fruits and vegetables to the North American and Canadian markets since 1986. Since the day of our first delivery, we received the reputation of shipping only the freshest fruits and vegetables available. During the mid 1990's; Sunny Valley teamed up with the Jersey Fruit Cooperative to offer the highest quality Peaches and Blueberries grown in the State of New Jersey. Sunny Valley International is recognized in the produce industry as a company that carries only top quality fruit at the most competitive prices. This type of business model has carried over to Farmhouse Fruit, which will provide fresh fruit products directly from our family run farms, straight to your door. You can conscientiously order from Farmhouse Fruit knowing you will be receiving the absolute freshest fruit possible, backed by our guarantee that "You'll love them or we'll make it right."
Got a question?