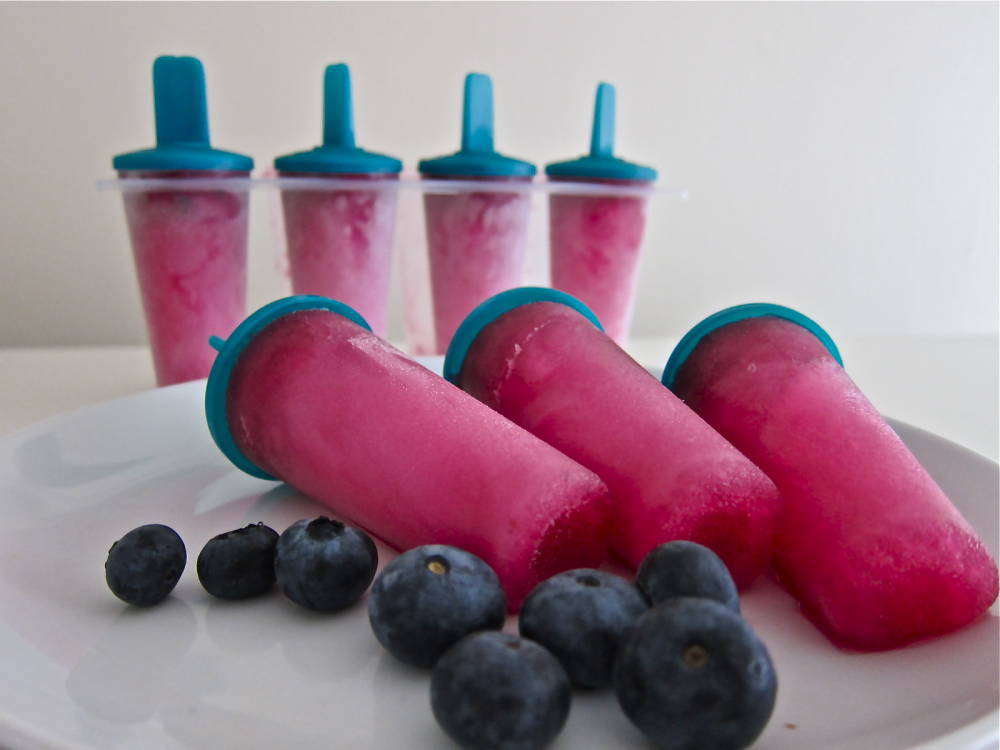 Making fresh fruit ice pops has been a tradition in my house for a long time. After a hot summer day sweating in my yard, there is nothing I crave more than a frozen treat.
This recipe can be manipulated to use any fruit or fruit combination you wish. Blueberries are my favorite fruit to use, especially Farmhouse Fruit Blueberries, since they are sweeter and fresher than any other blueberry you can find.
Blueberry Ice Pops
Fresh fruit ice pops; using a mold you can find at many local grocery stores.
Ingredients:
5 cups of Farmhouse Fruit Blueberries
1/2 cup water
1/2 cup sugar
1 tablespoon lemon juice
Steps:
In a blender, puree fresh blueberries with water, sugar, and lemon juice

Strain mixture using a fine-mesh sieve (if you're like me and you don't own a sieve, cheese cloth works well) to get all the liquid out of the mixture. Discard solids, ensure liquid is 3 cups by adding extra water, if necessary

Divide up equally in mold and insert a stick.

Freeze until solid, about 3 hours.
Martha Stewart
http://www.marthastewart.com/313244/blueberry-pops#Blueberry%20Recipes|/275045/blueberry-recipes/@center/276955/seasonal-produce-recipe-guide|313244