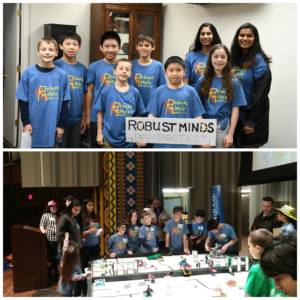 On an average day, we are a group of ten locally home-educated kids between the ages of 9 and 14 who enjoys building things and making them work.  Officially, we are a 4-H Robotics Club through the Penn State Extension, and we build lego robots using the Lego NXT EV3 system and compete in the First Lego Robotics League (www.usfirst.org).  In competition, the robot we build will be able to complete challenges related to real-world scenarios.  This year, the theme is 'Hydrodynamics.'
Our second season begins in September, and our goal is to be financially prepared to advance through local qualifier to the regional competition at University of Pennsylvania.  Both our local and regional qualifiers have many fees and supplies needed to make it all run smoothly.
Last year was our very first season, and we did extremely well, thanks to our hard work, coach / parent support, and the prayers of friends.  We finished in the top four of 18 teams that competed at the local qualifier at Springside Chestnut-Hill Academy in Philadelphia.  Then, we finished in the top 10% of 200 teams that advanced to the regional qualifier. Our goal is to have all of our funding completed by August 31st, so that we can focus on the Lego engineering and competition season that begins in September.
Your support means the world to us!  These delicious peaches are something we hope you'll be proud to enjoy with your family and friends.  Why not gift some to your peachy neighbors, too?  We look forward to having another FRUITful year competing with First Lego Robotics League.