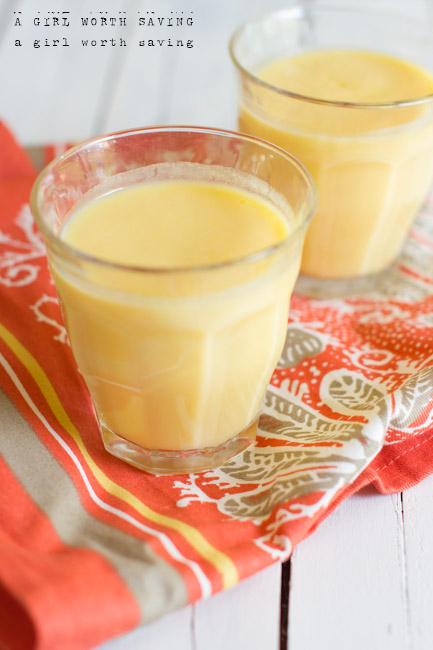 I'm a big fan of quick and healthy recipes, here is a smoothie sure to quench your thirst during these hot summer days and nights.
The original recipe has 4 ingredients, which I love, but I've added a pea protein to the smoothie for additional nutrition. There is room to make this smoothie your own by choosing any type of milk you prefer, my favorite is unsweetened vanilla coconut milk, particularly So Delicious brand. I've tried it with Hemp milk and Almond milk, all very delicious.
Add some ice to the blender for a traditional smoothie feel.
If you use our delicious and juicy Farmhouse Fruit peaches, there is no need to add the maple syrup, but if you use any other type of inferior peach you may need to add some sweetness and that's where the maple syrup comes in.
To cool off those hot summer nights, add a scoop of whipped cream to the top (or be a superhero and make your own whipped cream.)
This recipe makes 2 servings, but it's tasty enough to not share.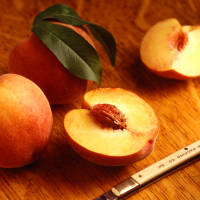 Simple Peach Smoothie
This 4 ingredient Peach Smoothie is perfect for those hot summer days.
Ingredients:
2 Ripe Peaches (the bigger the better)
1 cup ice [optional]
1 tablespoon of fresh squeezed lemon juice
1 cup of milk (your choice)
1/4 teaspoon pure vanilla extract
1 tablespoon maple syrup [optional]
1 scoop protein powder [optional]
Steps:
Free-stone peaches are the easiest to use here; wash, peel, and slice the peaches and discard the pit.
If you have a really good blender you can skip the peeling of the peaches.

Add all ingredients to a blender and blend until smooth.

Pour into tall glass and top with whipped cream for a quick dessert
A Girl Worth Saving
http://agirlworthsaving.net/2013/09/peach-smoothie.html